In February 13, 2017, metallurgical industry planning and Research Institute president Li Xinchuang visit Weifang Special Steel Group Co. Ltd., in-depth discussion and exchange on relevant content development planning and implementation path, the next step. Group leaders, the main person in charge of the various departments to participate in the exchange activities.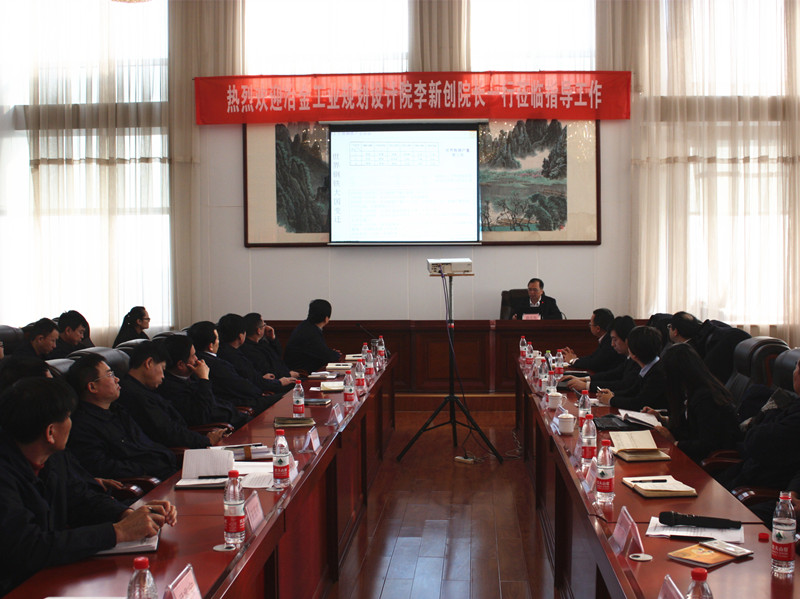 Metallurgical industry planning and Research Institute was founded in 1972, is a national industry planning research and engineering consulting institutions, is the first batch of state-level engineering consulting unit. The hospital has a high level of policy theory, planning practice experience, not only understand the technology and familiar with the national policy, engineering consulting ability, the overall quality of the high quality of the expert team. Professional coverage of the whole process of the steel industry in various fields, with a one-stop integrated consulting services unique advantages.
The team of experts led by Dean Li Xinchuang, from the current situation and development of the steel industry, long-term strategic planning, product structure adjustment and steel deep processing industry development, the development of low-carbon energy and new opportunities and challenges, intelligent construction, planning and development provides professional advice, specific to Weifang Special Steel Group Limited company.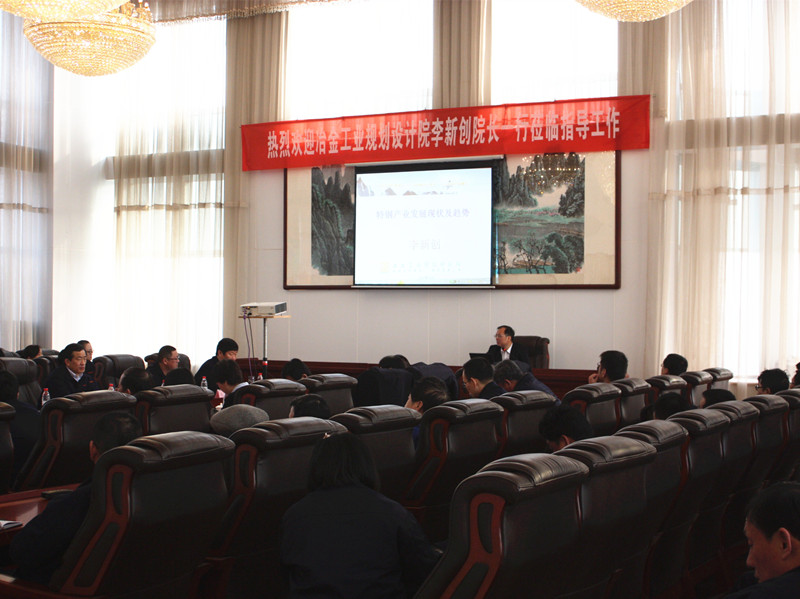 Yu Guangfu, chairman of the board of directors on behalf of the group on behalf of the president and his team thanks to the guidance of the. Yu Dong said, an important historical stage, in the iron and steel industry structural adjustment, metallurgical industry planning and Research Institute to strengthen product upgrading, energy-saving emission reduction, industrial layout, technology innovation, industry chain extension involves planning and research work on the development of industry transformation, make new contribution to promote the transformation of iron and steel industry development mode. In 2017, Weifang Special Steel Group Co., Ltd. proposed "the theme of fine management benefit activities, and vigorously promote the informatization and intellectualization of the production process, to further strengthen the construction of talent team, and continuously improve the proportion of varieties of steel products. Thanks for the support and help of many years, the two sides have established a good basis for cooperation, the next step will continue to consolidate the friendship, deepen bilateral exchanges and cooperation, help the company to accurately grasp the direction of the future development path, scientific planning, to enhance the competitiveness of enterprises, efforts to build Weifang special steel group to become the domestic first-class iron and steel materials provider.