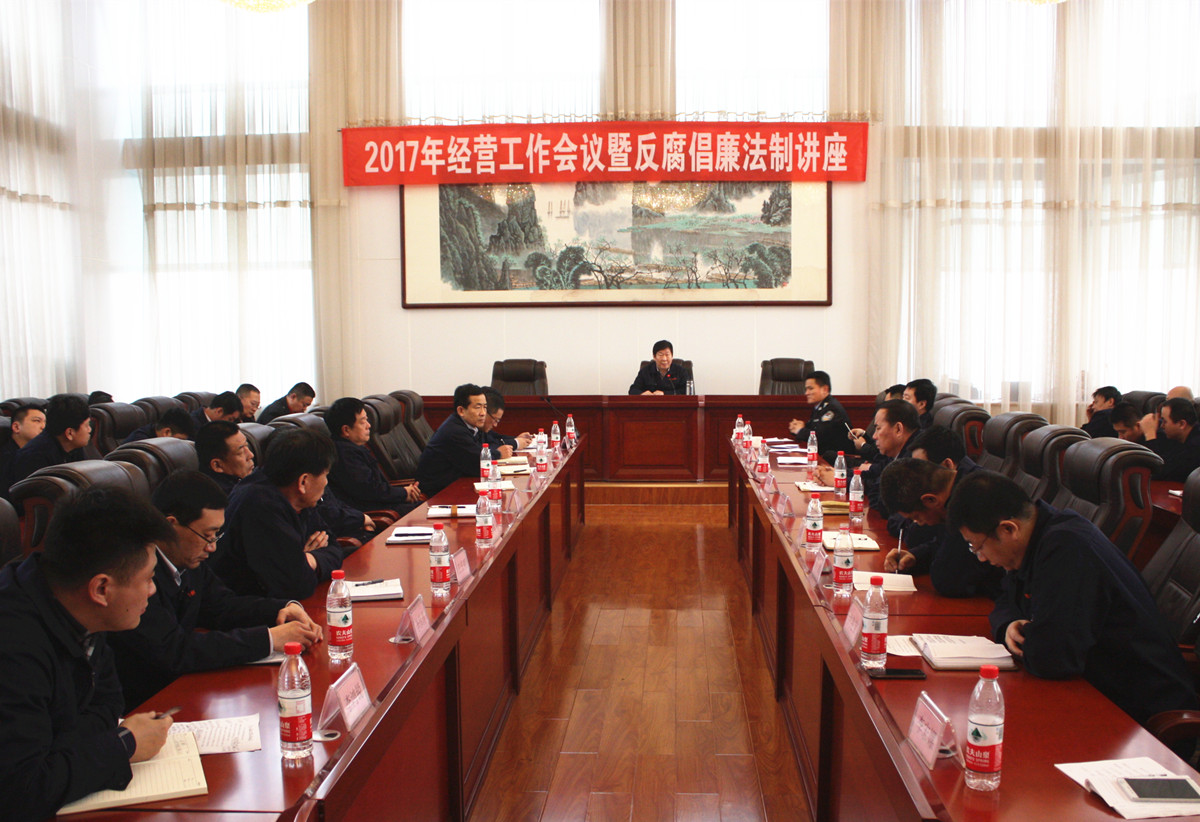 The afternoon of February 5th, Weifang Special Steel Group Co., the company held the 2017 business conference and the work of anti-corruption legal lecture in the meeting room four floor office building. Group leaders, the branch and department heads, all staff of the operating department, quality inspection and other major two service department heads of a total of more than 150 people attended the meeting.
The meeting chaired by the group company deputy general manager Shao Changqing, first by the Weifang Municipal Public Security Bureau Branch of economic reconnaissance battalion captain Wang Rongjun do lecture; corporate counsel Liu Xinting lecture; after the chairman of Comrade Yu Guangfu on anti-corruption work, business made important speech; sales manager Yin Zhaobao, manager Li Hongrui supply company position statement on Dong made a concluding speech.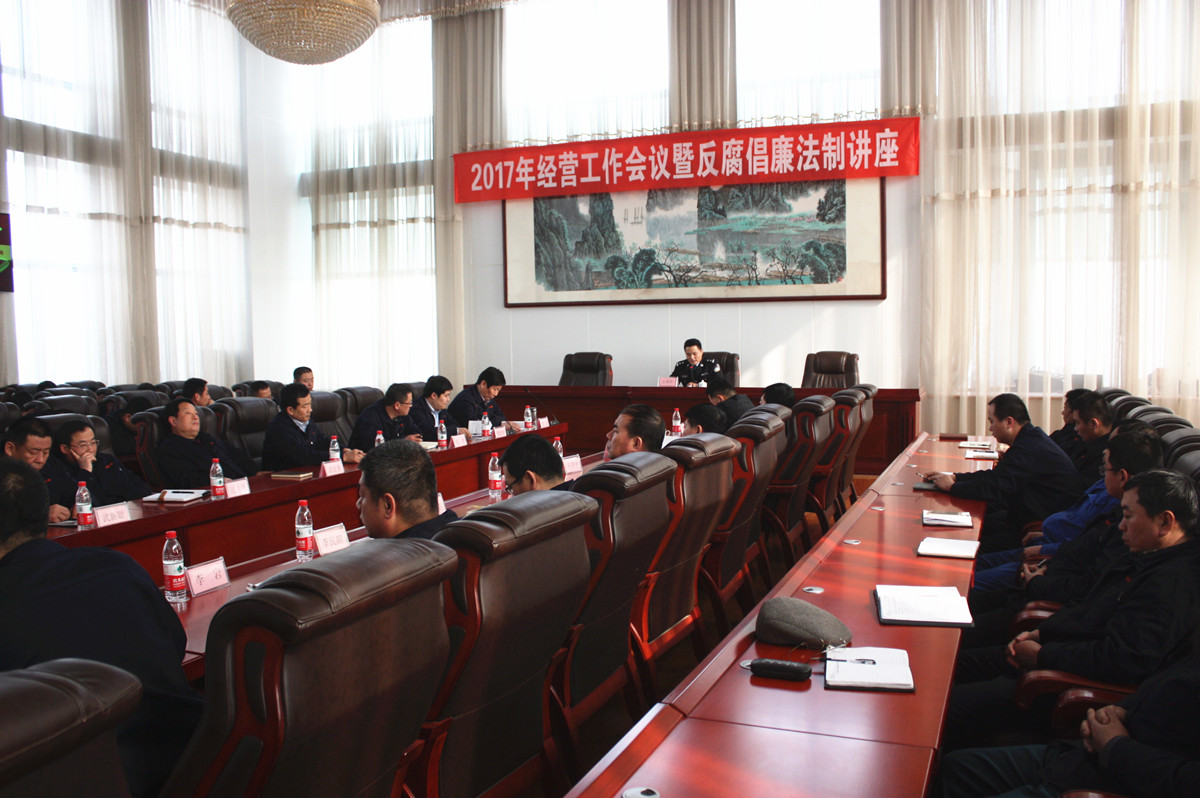 The meeting, economic reconnaissance brigade captain Wang Rongjun, legal adviser Liu Xinting set out from actual cases, based on real, vivid explanation, give us the duty crime prevention a profound meaning of legal education. To further clarify the enterprise and enterprise employees, law-abiding business according to law and to study the law, law, law of necessity and importance. At the same time, to further implement the company "at the end, squeezing the middle" management idea, promote the management work toward standardization and institutionalization, standardization, humanization "direction, combined with the" fine management efficiency "activities, to benefit as the center, to comprehensively promote the" fine management "as a means to drive the management work to a new level.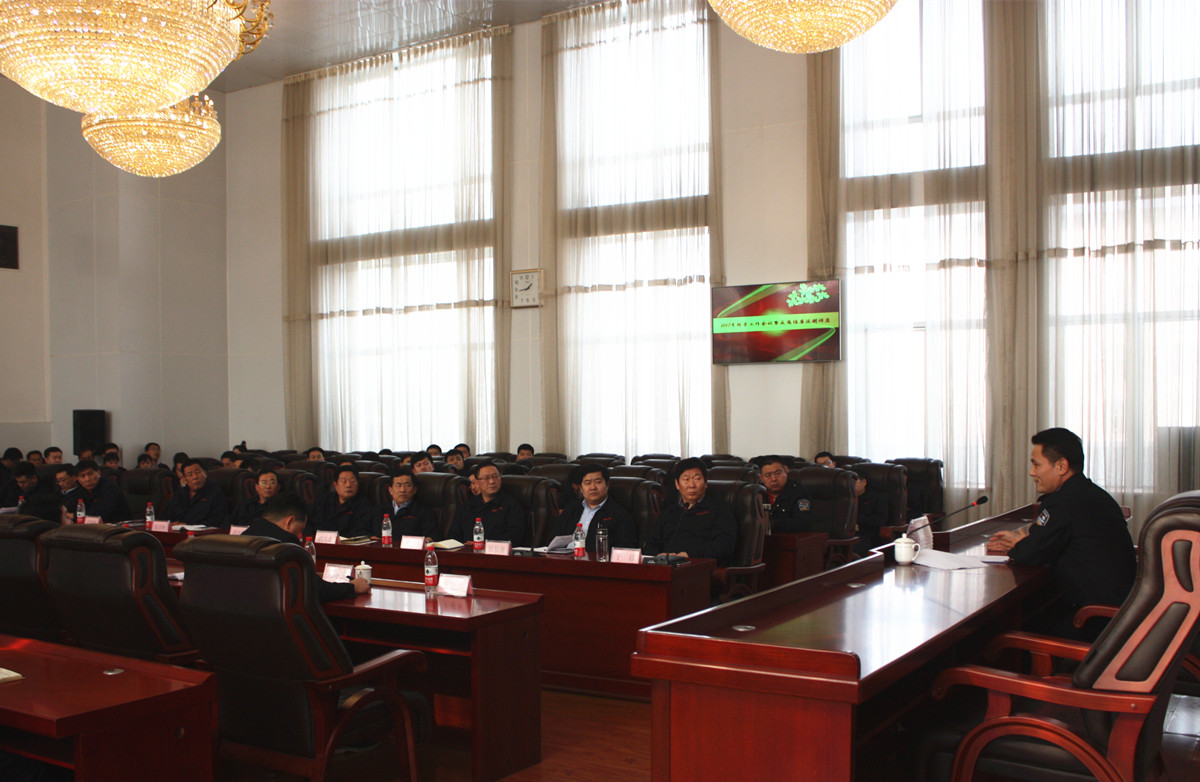 Yu Dong stressed in his speech that in recent years, every year we held a similar legal education training, the teacher is a judge of the court, the prosecutor also has the procuratorate, today invited the person in charge of the Public Security Bureau of economic reconnaissance battalion. Through the legal education over the years, received a good effect, the legal concept of all staff has been enhanced, basically put an end to the vicious crime cases. The next step, to further promote the development of the company construction work, earnestly study the relevant legal knowledge, deepen the understanding of the construction, sustained anti-corruption, promote clean government, strict demands on themselves, to ensure the integrity of honest business.
In 2017, we will continue to implement the "management idea at the end, among crowded", with "fine management efficiency" activities, promote the implementation of a comprehensive and meticulous management, leading to the sale, supply is the guarantee, quality is fundamental, promote enterprises to improve the overall efficiency is the ultimate goal. In 2017, our company will usher in new opportunities, create new glories, I hope that all of our comrades all struggle in the business line of their unity, spirit, go all out, with a new look, new pace, serious efforts to do a good job, with excellent performance to ensure the healthy, sustained and rapid development!